This is Miss Priss, a single, 40-something gay man who lives South of Warren Street. He is constantly looking for a boyfriend. He runs an antique shop in town. Every week, he writes a cooking column for GayHudson.com -- which we have yet to publish. He is a member of BOOB, the Hudson Bottom Owned and Operated Businesses. Last year, he was elected president, which makes him the biggest BOOB in town.




This is Tawana. She is our IT department. She lives in a FABULOUS restored Victorian house South of Warren, right next door to Miss Priss. Tawana moved to Hudson to get away from it all. She's an argent animal-rights activist and has been known to spray paint anyone in Hudson wearing fur. She does it for two reasons; one for the animals, and two because she thinks, fur "makes people look fat." Watch your back, Hudson.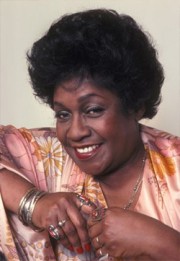 Tawana's Mother, Claire
Claire was born and raised on Turkey Hill Road in Westport, Connecticut. She lived there, until, she says, the "bad element" moved in. She sold her house and moved to the Bliss Tower in Hudson, where she's been happy ever since with her "peeps" and "homies" in "da crib". She lives in one of the top floor-through penthouse apartments and has the most spectacular view of all of Hudson. Claire runs the most successful interior design consulting company in town,"Moving on Up Designs". Scores of designers come to Hudson to find the most fabulous in furnishings. Those "in the know" go straight to Bliss to for Claire's advice. Not only is Claire a design guru, but she is also the spiritual center of Hudson. She can answer ANY question...marriage, furnishings, love. Claire is kept on retainer by GayHudson.com for whenever we need her.

Curtis
Curtis, our intern, is a poor boy from Greenport. He works full time at the Wall Mart, but after taxes and "benefits" are taken out of his paycheck, he owes Wall Mart money each month. Since he works for us for free, it's a better paying gig. He has a crush on Agnes (who doesn't?). Agnes will only sleep with him if he pays her. She says, "He ain't gonna buy the cow if he gets the milk for free!". Curis makes gay porn to pay the bills, but he insists, "I ain't no fucking queer!" ......whatever helps you sleep at night, Mary...


Tippy

This is Tippy, our accountant. Tippy is a CPA and is currently studying to take his Series 7 exams to become a bond trader. Years ago, he helped uncover a money laundering scandal at Enron. He entered the witness protection program and is now a cat. He hangs out primarily at the Muddy Cup in Hudson. You will often find Tippy doing people's taxes. He makes enough money in April to pay his mortgage throughout the year.


"Red"


This is "Red", she writes the sports section. "I was at the Hudson High School girl's softball game and it reminded me of the time I was in Paris with Balenciaga watching Josephine Baker. She had legs up to HERE!" or, "I was watching the Hudson Boys track team and I had not seen anyone move that fast since Liza did a line of coke in the women's room at Studio 54. I turned to my good friend, Candy Darling, and said, 'Candy, please make sure Liza makes it home OK. She's performing tomorrow.' "

The "Factchecker"
This is our Factchecker, and why we cannot guarantee the accuracy of any story. Every time the counter goes up another 1,000 people, we play "Fuck the Factchecker". It was his idea, not ours. He actually wanted to play after every 100 counts, but enough is enough already.


Agnes' Mother, Rose
Agnes' Mother, Rose, was in charge of GayHudson.com distribution. This is why we moved to a web-based format.



That's our staff! I only takes one person about an hour daily to update GayHudson.com. Most of our staff's time is spent watching porn on their computers.

Just like most companies...