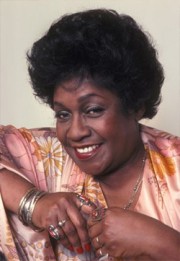 Dear Friends of Hudson (Gay and Straight):
Brothers and sisters of Hudson,
Let's not dwell on the wrongs, but learn from the errors of our ways.
Big Momma is truly disappointed in all of you for allowing the events of one evening to tear a town into shreds, a town that has come so far in building a diverse community of gay and straight residents.
We need to put this issue to bed and start repairing the damage.
I, as a black woman,
have learned to forgive the oh-so-many wrongs done not only me, but to my community.
I am sure that everyone involved could have, should have, or would have, done something different to defuse the situation of this past Saturday evening.
We need to focus on NOT what was done to us, but on what we can do to repair and rebuild the trust destroyed.
Peggy has made a huge investment in Hudson and the community needs to talk to her, discuss with her, and be willing to support her in the road to building a STRAY for ALL.
Big Momma is slowing down (not that she is getting old) and has started to "stop to smell the roses". We, as a community, need to focus on tolerance of others, being supportive to those who may be different.
It is going to take time for the hub bub to blow over, but it will. Then we need to regroup and support each other like Lisa stated. Why do we need to be separated in our celebrating?
We just need to be tolerant to those who are different and be willing forgive when necessary.
Lets stop casting stones and start casting a positive out-look for tomorrow.
Now enough has been said about this mother-fucking shit, a tear almost welled up in
Momma's
eye.
The next fucker who has anything else to say, give me a call. I will wipe your memory clear of Saturday night.
Enough is enough! The fucking horse is already dead!
Remember to LOVE thy brother ;-) interpret as you like…
As always be safe and respect each other!
Big Momma